Frequency-Domain
Versatile solutions for state-of-the-art terahertz measurements
For frequency-domain terahertz spectroscopy, TOPTICA offers two "TopSeller" systems – TeraScan 1550 and TeraScan 780. Based on precisely tunable DFB lasers, digital control electronics, and latest GaAs and InGaAs photomixer technology, the TeraScan systems combine ease of use with best-in-class specifications.
A set of modular product packages extends the cw-terahertz product portfolio: The TeraBeam, a sub-system of the TeraScan, comprises two Distributed Feedback diode lasers with fiber-optic beam combination and digital driver electronics. The Tuning Range Extension pushes the useable bandwidth out to almost 3 THz, and the Phase Modulation Extension features two fiber stretchers for fast and accurate scanning of the terahertz phase. The packages can be combined and upgraded depending on the requirements of the experiment.
TOPTICA's cw terahertz systems have been developed in cooperation with some of the leading institutes in the world. Push-button terahertz spectroscopy has never been that easy!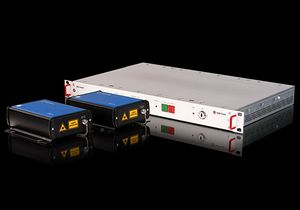 Difference frequency tuning up to 2 THz
Frequency resolution < 10 MHz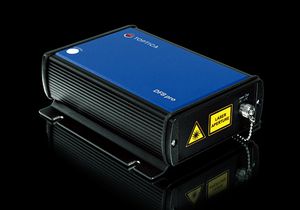 Tuning range up to 2.0 THz or 2.7 THz
Exploits full bandwidth of InGaAs photomixers