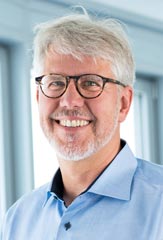 Dr. Wilhelm Kaenders
Founder & President (CTO)
Being infected by Cold Atom Physics as a PhD student at the Institute of Quantum Optics in Hannover, and being part of the technology of Prof. Hänsch's group at the Max-Planck-Institute in Garching, Dr. Wilhelm Kaenders started a successful business activity with tunable diode laser technology. "Frequency Division" in the early days and "Frequency Combing" today, have started the Passion of Precision and are still the driving force in TOPTICA's extended scientific product range on its way to mature markets. As cofounder of TOPTICA, he serves together with Dr. Thomas Renner as "Vorstand".
Dr. Thomas Renner
President (CSO)
Thomas Renner has a background in ultrashort laser development and applications in physical chemistry (PhD, University of Munich). He has earned his first commercial merits at Baasel Lasertech, where he started 1995 as group leader for pulsed YAG lasers in R & D. He was later promoted to the head of the Innovation and Marketing department and developed various markets for the laser micro processing department of Rofin/Baasel Lasertech. Dr. Thomas Renner joined TOPTICA in 2005 and has since then left his strong mark in TOPTICA's market approach.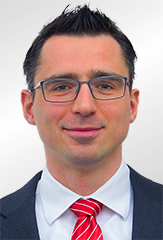 Dr. Mathias Schindler
Executive Vice President Operations
Dr. Mathias Schindler earned his Diploma and Ph.D. in Electrical Engineering from the RWTH Aachen where he worked on THz spectroscopy with Prof. Kurz, on the deposition of high-k thin films with Prof. Waser and on the development of new bioelectronics sensors with Prof. Offenhäuser at Forschungszentrum Jülich. He started his professional career at Dr. Johannes Heidenhain GmbH developing packaging technologies for electrical and optical components as process engineer. In 2013, Dr. Mathias Schindler became Head of the Electronic Manufacturing department of this world-renowned supplier of high-end measurement equipment. He joined TOPTICA in 2016 with the challenge to guide the company to a new level of volume manufacturing competency, introducing state-of-the art production planning tools and processes.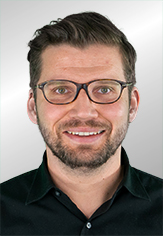 Fabian Uhl
Executive Vice President Finance & Controlling
With a degree in auditing & taxation from The Baden-Wuerttemberg Cooperative State University Stuttgart, Fabian Uhl gained first work experience as an auditor with KPMG DTG AG. After earning a masters degree in finance and international business from Aarhus School of Business in Denmark he joined PricewaterhouseCoopers in Munich to work with their Capital Markets & Accounting Advisory Services group. Fabian gained first industry experience at Augsburg Airways GmbH in the aviation industry. Before joining TOPTICA in July 2019, he worked the last five years with Proteros Biostructes GmbH as their Vice President Finance & Administration connecting scientific excellence with commercial success.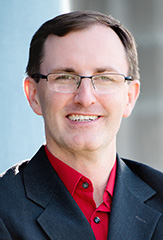 Mark Tolbert
President TOPTICA Photonics Inc.
With a strong engineering and management background from the University of Rochester, Mark has a degree in Physics and received his MBA from the Simon School of Business. Mark started his career in plastic optics as Director of Sales and Marketing with Germanow-Simon Corporation. His management interests and skills, brought him then to a leading position first within Burleigh and then with EXFO, where he held the position of Director of Business Development, with particular emphasis on the scientific product lines and international business. At EXFO Burleigh Instruments Mark developed various OEM and R&D markets for the automation, nano-technology and biophotonics markets. Mark Tolbert joined the TOPTICA group in 2006.
Dr. Reto Häring
Senior Vice President Research & Development
Previously, Dr. Häring was Vice President of Customer Solutions at Instrument Systems GmbH, a leading technology company for light measurement engineering and industrial quality assurance for displays, LEDs, and other light sources. He initially earned his doctor's degree in the field of femtosecond laser development and optical semiconductor components at the Institute for Quantum Electronics at ETH Zurich, working with Professor Ursula Keller.
Dr. Jürgen Stuhler
Vice President Quantum Technologies
Chairman TOPTICA Photonics (China) Co., Ltd.
General Manager TOPTICA Photonics SAS
With the experience and reputation of being a part of the research community for more than 12 years (> 25 reviewed articles), first in Konstanz and then in Firenze and finally at the lecturer level in Stuttgart as atom optics group leader with Prof. T. Pfau, Stuttgart, Dr. Jürgen Stuhler has the background needed to consult and assist not only with the selection of the right laser for your experiment, but also to take a look at the greater picture.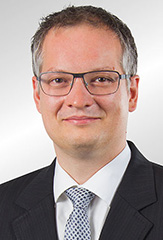 Dr. Manfred Karlowatz
Vice President Global Sales
With his deep knowledge in laser applications, analytical instrumentation and spectroscopy Dr. Manfred Karlowatz is a perfect fit for TOPTICA's sales team. He received his PhD in Analytical Chemistry from the Georgia Institute of Technology followed by positions in sales and sales management for TuiLaser AG and later Coherent GmbH. Having joined TOPTICA as OEM sales manager in 2008, Manfred adds profound knowledge and expertise for industrial business to our team.
Dr. Harald Ellmann
Vice President Global Service
Harald Ellmann earned his Ph.D. at Stockholm University where he helped to set up Sweden's first laser cooling experiment in order to study cooling dynamics in cesium optical lattices, during which time he gained profound experience in building lasers and their associated electronics. Having joined TOPTICA in 2003 he formed the nucleus of the service department and is now responsible for enabling the global service structure to keep pace with TOPTICA's growth while maintaining the high level of technical competence and responsiveness within the service organization that our customers have grown accustomed to.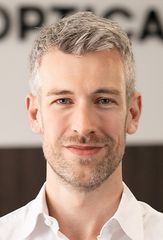 Dr. Matthias Höh
Vice President Global Marketing
With a background in tunable diode laser spectroscopy and a Ph.D. in physics from Heidelberg University, Matthias Höh began his career as a product manager. At Instrument Systems, a part of Konica Minolta, he was responsible for optical and electrical test systems for LED manufacturing. After first successes, his responsibilities broadened to pioneering as a global sales manager for display test systems. He then moved on to industrial 3D printing as global business development manager for Munich-based company EOS. In 2021, Matthias Höh returned to his roots in laser physics and joined TOPTICA.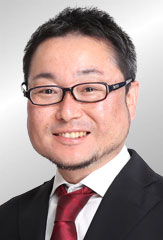 Taro Saito
President TOPTICA Photonics KK.
Taro Saito started his career in the financial industry and made many achievements in the fields of retail and wholesale at securities companies. After that, he worked for nearly 20 years at a laser trading company Indeco, mainly working for optical communications and semiconductor applications. He was promoted to director of sales & marketing in 2011.
He established TOPTICA Photonics K.K . in 2016 and has since then successfully expanded business for scientific and industrial markets in Japan.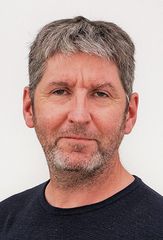 Dr. Nicholas Traynor
President TOPTICA Photonics SAS
Nicholas Traynor has 30 years of experience in research, development and innovation of optical amplifier and laser technology. After an academic career at ORC Southampton and University of Melbourne, Nicholas held posts at Corning, Photonics Bretagne, and Alphanov before founding Azurlight Systems in 2010. With a strong focus on high power, single frequency fiber lasers for quantum technology and metrology applications, Azurlight Systems enjoyed success and strong growth for 13 years before joining the Toptica family in 2023 and becoming Toptica Photonics SAS.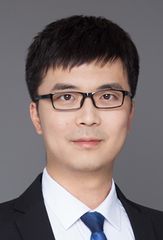 Jason FU (FU Lei)
General Manager TOPTICA Photonics (China) Co., Ltd.
Jason FU earned his master degree in optical engineering from Tianjin University in 2007, and started his career in optical instrument industry, mainly responsible for sales and marketing of gas sensing and Lidar market. After that, he worked for more than 10 years as sales manager at Universal Technology Hong Kong, the distributor of TOPTICA in China until 2019. During that time, Jason obtained detailed knowledge about TOPTICA products, markets, and customers. He joined TOPTICA Photonics (China) during its starting phase as team manager and successfully established sales, service, and administration team in China.