From Cells to Tissues to Organs...
Do you know the Flamingo Project, which helps making powerful microscopy portable and affordable? The growth of advanced, custom microscopy has outpaced commercialization, with biologists unable to benefit from these developments. The involv3d initiative proposes a complementary model for access based on shareable, traveling and configurable microscopes, with potential benefits for biologists, developers and the community.
Enhancing collaboration with portable light sheet microscopes
Mary Halloran's lab studies zebrafish embryos to determine how their nervous system develops, including axon and neuron branching patterns. For Halloran, a professor at the University of Wisconsin-Madison's Department of Integrative Biology, light sheet microscopy is the only tool for the job. Unfortunately for Halloran, commercial light sheet microscopes are prohibitively expensive. Fortunately for Halloran, there is now an option for labs like hers: A new light sheet microscope, developed at the Morgridge Institute for Research, a private, nonprofit biomedical research institute at the University of Wisconsin-Madison, uses compact light engine (CLE) technology from TOPTICA Photonics to create a system so small and portable it can easily travel to users. Its flexible modular setup and portability is the basis for a new microscope lending initiative called involv3d, where collaborators can request fleets of light sheet microscopes to be sent out for research on a temporary basis.
About involv3d
The involv3d initiative is focused on enabling effortless communication and collaboration between complementary branches of the sciences. We build bridges between remotely situated researchers who can benefit from the collective wealth of experience, but would not usually meet and overcome obstacles owing to a lack of inter-disciplinary interaction. Crucially, our endeavor is by scientists for scientists from every discipline to guide them towards new discoveries in a give and take process. Learn more about https://involv3d.org
Read the complete article in the latest issue Page 28, PHOTONICS FOCUS JAN/FEB 2020 by Debbie Sniderman.
Time lapse: From Cells to Tissues to Organs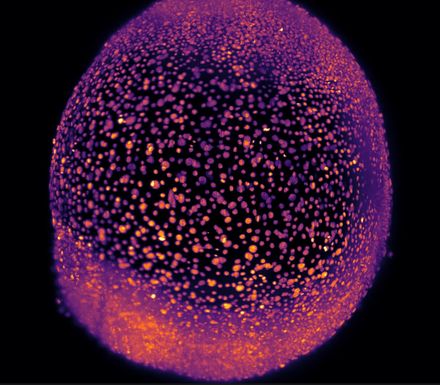 From Cells to Tissues to Organs. Images and movies recorded with Flamingo light sheet microscopes by involv3d initiative.
---
Spotlight Application: Light Sheet Microscopy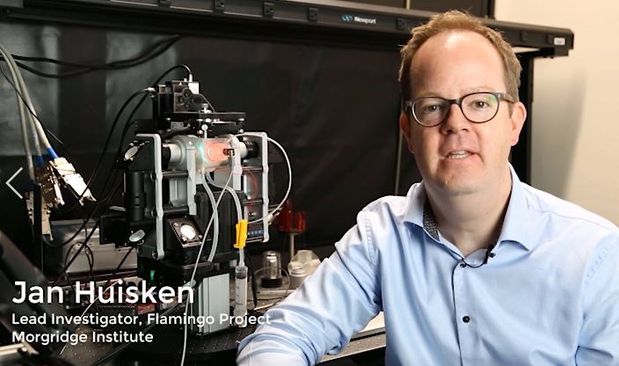 Jan Huisken
Investigator, Morgridge Medical Engineering and Visiting Professor, Integrative Biology at Morgridge Institute for Research